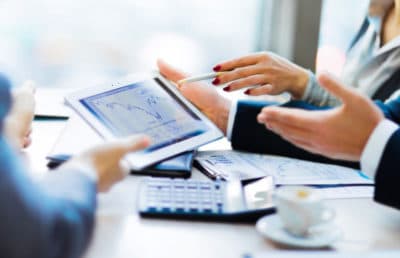 The Critical Piece to Marketing and Ad Spend for 2016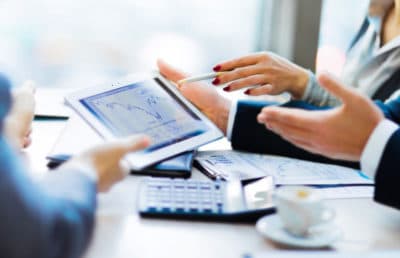 High-performing companies are determining this year's marketing and advertising spend using a single, critical tool: analytics.
Of course, you know analytics is the data that tells you what is working and what is not, but how often does it influence your business decisions?
According to Accenture research, high-performing businesses – those that deliver higher business and analytics performance – are:
Using analytics to make better and more informed decisions

Almost 4x as likely to report receiving a significant ROI from analytics
 Sound like something you want to do in 2016? Let's take a look at some ways you can use analytics differently to improve how you spend marketing and advertising dollars.
Technology
In our previous blog post on 2016 digital marketing trends, technology is driving many of the changes we expect to see this year in marketing and advertising. This includes analytics, with many new tools available to gather data from first- and third-party sources, analyze the information, and apply it to various ad and marketing platforms.
For instance, let's say you currently use Google Analytics to measure website traffic. You have a process in place to see which digital channels drive the most traffic to your website, which is helpful in determining where to focus some of your marketing resources.
But what if you want to incorporate online video advertising into the mix this year? Do you have access to data about brand consideration, favorability or purchase intent?
Think with Google tells us that 65 percent of Google Preferred ads on YouTube saw an increase in brand awareness, with an average lift of 17 percent. For skippable video ads where people watched 30 seconds or more, 61 percent of campaigns saw a difference in purchase intent. If you want to pursue online video ads this year, it pays to invest in analytics technology that delivers real-time, accurate business intelligence and constantly helps you refine decisions.
Talent
High-performing companies leverage analytics to make smarter, more efficient business decisions – including their marketing and ad spend. But technology is only one piece of the puzzle; companies also need to invest in the talent to make sense of the data.
While it is true analytics technology is becoming more simplified and user-friendly, companies that want to improve their ROI on advertising and marketing should look for individuals who understand what specific data sets mean and how to apply those for better business outcomes.
Not every company has the resources to hire in-house staff, however, so working with an outside team to gather, analyze, and apply data can also help businesses optimize their strategy and spending.
Embed
According to Accenture, high performers are embedding analytics throughout decision-making processes, and so exploiting the full power of analytics across the enterprise.
The results: they are twice as likely to achieve specific business outcomes from analytics than those who do not embed analytics across the organization.
For those in the middle of determining marketing and ad spend for 2016, this means not only applying data to digital communications but also to processes like sales, customer service, in-store experiences, operations, and other lines of business.
As you can see, using analytics to inform business decisions and achieve positive outcomes is proven effective. It will not take long for companies investing in the technology and talent across the organization to recognize the power of data to shape the future of business.