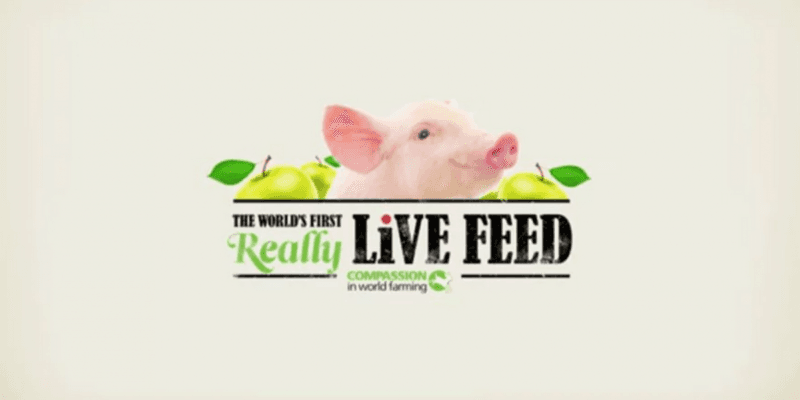 What Works and Why: Best Campaigns of the World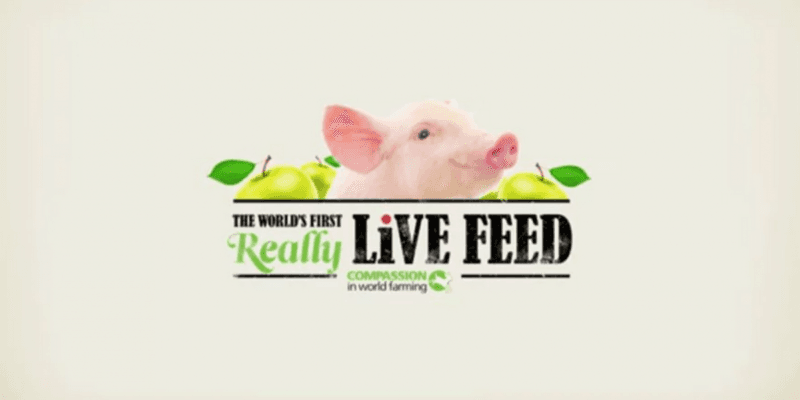 Last week, the Interactive Advertising Bureau (IAB), the advertising business organization, released their "What Works and Why: IAB Global Insights Report" showcasing "lessons learned from around the world" with highlights of award-winning online marketing practices. From smart campaigns that cost fortunes to witty comments made by a honey badger via Twitter, there is a bevy of worldwide best campaigns for you to derive some inspiration from.
One of the standouts is Compassion In World Farming's "The World's First Really Live Pig Feed."
To connect people with the animals that produce their food and show the benefits from free-range farming, the team set up a live "feed" of a free-range pig farm in Buckinghamshire on a huge billboard in London. Between 10-11am and 2-3pm, passersby could literally feed the pigs green apples using their smartphones. Users would donate £1 to throw one apple out to a team of hungry piggies, through the help of an apple-throwing feeding machine located on the farm. They'd be thanked by watching the pigs run to their throw and by a grand, personalized "thank you" posted on the billboard.
The metrics show the success and attention the campaign garnered:
500 apples were thrown over 5 days

more than 500,000 passersby saw the screen

visits to the website increased nearly 40%
 Another eye-catching campaign is that of OAK, Australia's flavored milk company, that used data in a compelling way. As OAK changed ownership, the brand was left without distribution, making the fans cry out for help in search of their favorite product on OAK's Facebook wall. The sales team then staged "reverse robberies" in which masked men armed with OAK milk raided stores where demand for the product was the highest and forcibly restocked their shelves with OAK before vacating the premises. 
As a result:
60 new stores stocked OAK, a 13x ROI

OAK's Facebook fans doubled
If you are looking to freshen up your digital ad campaign and check out what the big guns are up to, we suggest you browse through the site's selected campaigns, videos, and metrics. At the very least, it'll entertain you for a half-hour.