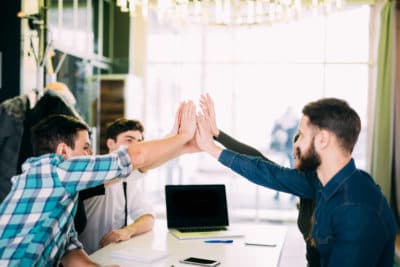 Get your digital marketing groove back in 2018.
It's Time to Take Back Digital Marketing in 2018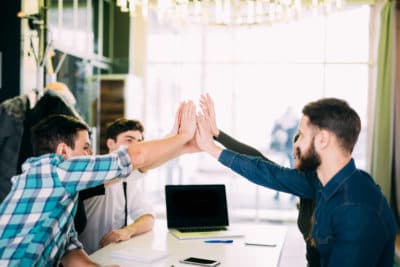 After a whirlwind year of trends in digital marketing, it's safe to say that some businesses are feeling overwhelmed by the number of channels, devices and technologies needing attention. With increasing pressure to prove marketing effectiveness, clients are viewing these areas as obligations, rather than opportunities. For some, the end of 2017 feels like one big caffeine crash, the previous excitement stymied by exhaustion.
If this sounds like your experience, then we'd like to lift you up with some back-to-basics perspective. That's right; it's time to take back your digital marketing in 2018, and we're giving you four solid areas where you can confidently focus your resources.
Content
While the format or intent of content may change over time, sharing your expertise via content is never going out of style. Content will continue to play an important role in your overall digital marketing in 2018. Whether that's on your blog, social media or email marketing, keep developing the material your readers care about – and they'll keep caring about you.
Online Advertising
There's no better way to build brand awareness than with online advertising; and, with more advanced targeting, it's never been more effective. In 2018, earmark some of your marketing budget for paid advertising – whether that's search or display advertising, or paid social on platforms like Facebook and LinkedIn. And – if you're pursuing organic search – online advertising is a great support for these initiatives.
Data
Data, data, data – it's been one of the main terms on the hamster wheel of marketing this year. Yet, it's not going anywhere. In fact, data will remain a cornerstone of your digital marketing in 2018. It will show you what's working – and what's not – and help guide your marketing decisions. Data will also remain an essential tool in communicating with your board or stakeholders who want facts and figures that tell a story.
Mobile
No doubt, mobile was the "it" topic this year, and it's only going to be more pervasive in the next. We'll soon see a mobile-first index, and visual search is already in the digital marketing mix for 2018. If you have any doubts about being found in mobile search, then make it your number one priority in the coming year.
What are some areas you're focusing on for 2018? We'd love to hear from you in the comments.