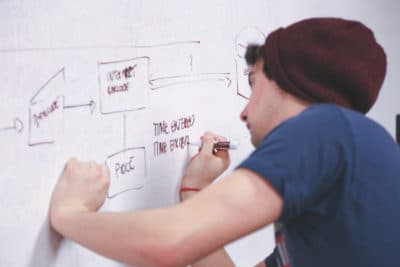 Create a social media strategy to ensure to success.
The Importance of a Social Media Strategy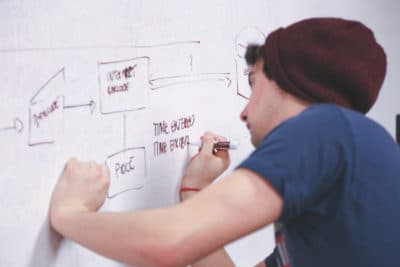 When you create a social media profile for your business you are able to speak for your business in a way that advertising never could. Due to the nature of the platform, social media posts appear organic, authentic and personal, even if they're not. To control your business's image, it's best to have a social media strategy. 
With a social media strategy you're able to create a consistent voice for your business, build a strong brand awareness and set measurable goals. 
Consistent Voice
Building a consistent voice can be challenging if you're not pre-planning your content, especially with multiple social media managers working on one account. Part of creating a social media strategy is planning your content in advance. By doing this you're able to look at your content from a big picture perspective and make sure it is consistent with your business's personality. 
Build Brand Awareness
One of the best things social media can do for a business is help build brand awareness. While being on social media is the first step, you need to control the narrative. How does your content illustrate your brand ? A strategy is key to building a strong brand awareness. Decide what themes represent your brand and make sure all of your content fits into them.
Set Measurable Goals
Part of a strategy is deciding what you want to get out of social media. Is it just followers and likes? Website clicks? Brand awareness? Whatever your goals are a strategy will help you plan your content around them. A business looking for likes and followers should have far different content than a business trying to display their company culture.
Ideally you should have a strategy in place before you create a social media profile for your business, but it is never too late to create one! Social media moves quickly. What was big yesterday will be forgotten about tomorrow, so there is always time to reassess and rebuild as each day brings a new opportunity to grab your audience's attention. 
Need help getting started on a strategy? We can help! RSO Consulting offers both organic and paid social media optimization services. Take a look.