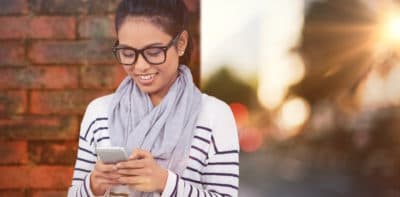 Rejoice! Thou hast been granteth mobile ads.
It Just Got Easier for PPC Text Ads To be Mobile Ads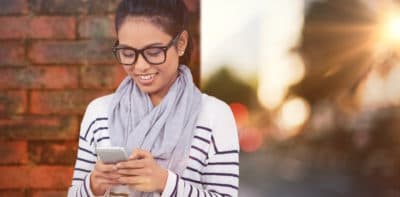 The Google AdWords update just made it easier to convert your regular PPC text ads to mobile responsive ads.
If you already run text ads or expanded text ads via Google, then this AdWords tool is exciting news for your organization. The conversion can be done right inside the program where you already create text or expanded text ads.
Why You Need Mobile Ads in Your Life
According to Deloitte's global mobile survey, 48 percent of people check their phones up to 25 times per day, and more than one-third of all consumers use their smartphones predominantly without the prompt of an incoming message or alert.
It's clear that mobile is where people are spending a lot of their time. Thus, your PPC text ads should be where the people are – on mobile devices.
By converting your PPC text/expanded text ads to mobile ads, your PPC campaigns can be seen across the Google Display Network. This means they can show up while people browse websites, watch a YouTube video, check their Gmail account, or while using mobile sites and apps.
Not only that, but mobile responsive ads adapt to fit the screen size, so it looks just as good on a smartphone as it does on a tablet.
Responsive ads also let you include an image, which helps your PPC ads stand out on a mobile device.
If you haven't tried mobile responsive ads yet, then this update is a perfect opportunity to start. Simply convert your text ads or expanded text ads to responsive ads, fill out a couple extra lines of information, and launch your new mobile campaign.