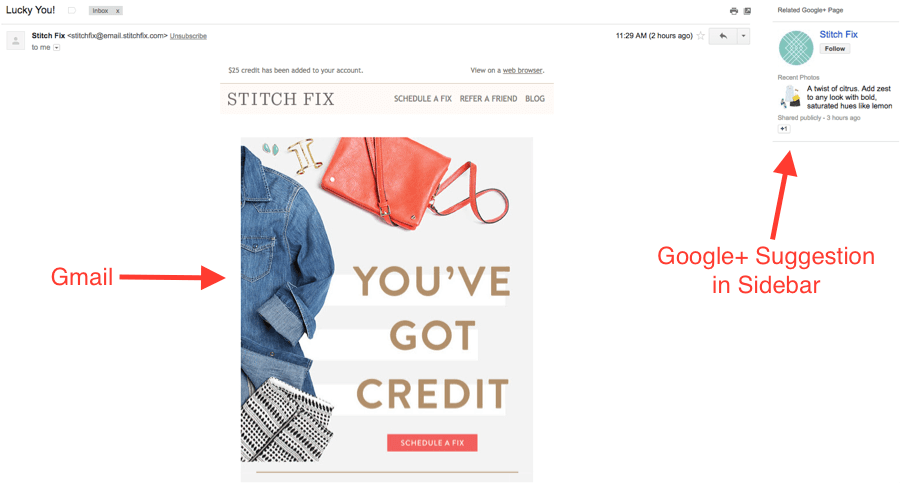 O.M.Gmail – Your "In" to More Google+ Followers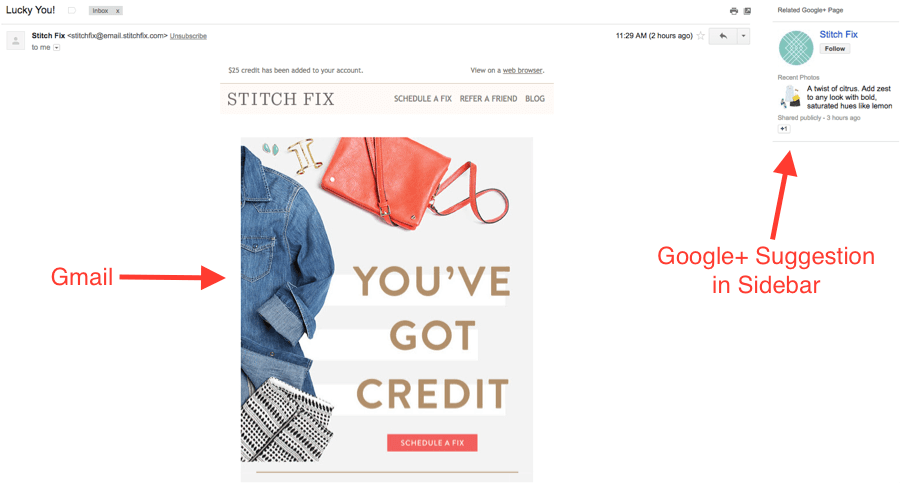 Do you use Gmail? If you don't, then chances are you know a lot of people who do. And every last one of them could be your next Google+ follower.
Let me explain.
Today I received this in my Gmail inbox: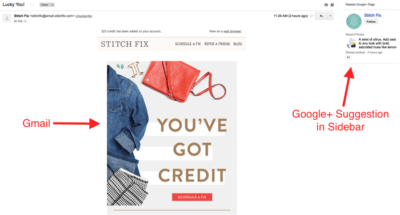 Stitch Fix sent me an (awesome) email and it reminds me to follow them on Google+.