New YouTube Associated Website Annotations Improve SEO
Improving your SEO through YouTube just got a whole lot easier with the latest enhancement to the video network: YouTube Associated Website Annotations. The best part is, it only takes a little tweak to your settings.
YouTube Associated Website Link Annotations
It used to be that annotations could only link internally on YouTube, and not to an outside source such as a business website or e-commerce storefront. Today, those that have joined YouTube's partner program can add an annotation that links out to their own associated website.
The biggest pluses to this enhancement are the ability to increase social signals and drive even more traffic to the desired websites.
Easy Setup, Effective SEO
If you are not yet part of the (free) YouTube partner program, you'll want to sign up and verify that your "channel" is an official representation of your brand on YouTube.
Here is how Nike's channel appears on YouTube: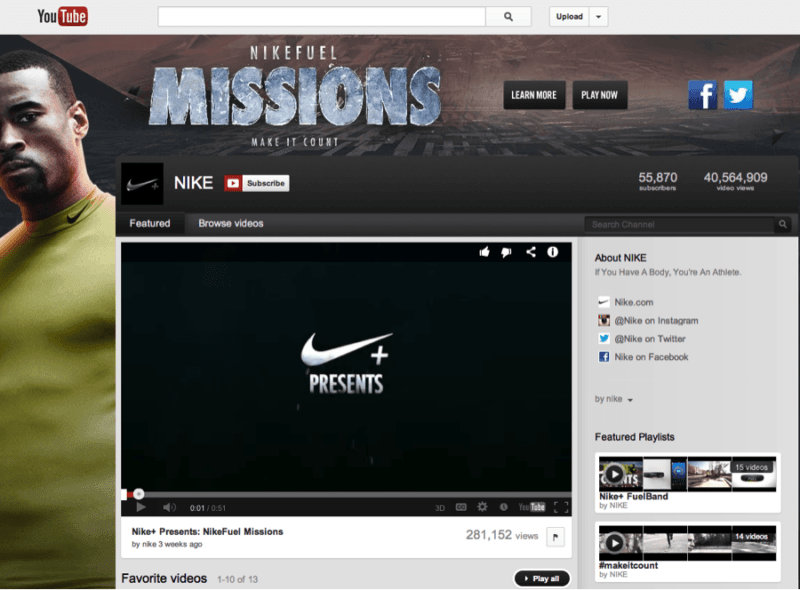 Once you have become a partner, there are just a few steps to enable associated website link annotations in your videos:
First, go to your Settings in YouTube and click on "Associated website" under channel settings.
Next, go to "Video Manager," click the arrow next to the Edit button on the video you are looking to change, and select annotation options. (You will need to enable external annotations first if you have never used them before. You should see a banner at the top of the menu that reads, "Enable your account for external annotation links." Click "Enable" to accept the terms and conditions.)
If you are creating a new annotation, click "Add annotation." If using an existing annotation, just select it. To add a retail URL, select the "Link" checkbox and select the category labeled "Associated Website."
Once you see that the website link is attached, select "Save" and/or "Publish."
The YouTube associated website annotations is a valuable addition to the social media network, helping businesses leverage their YouTube traffic to improve SEO and drive website traffic.
Happy linking!