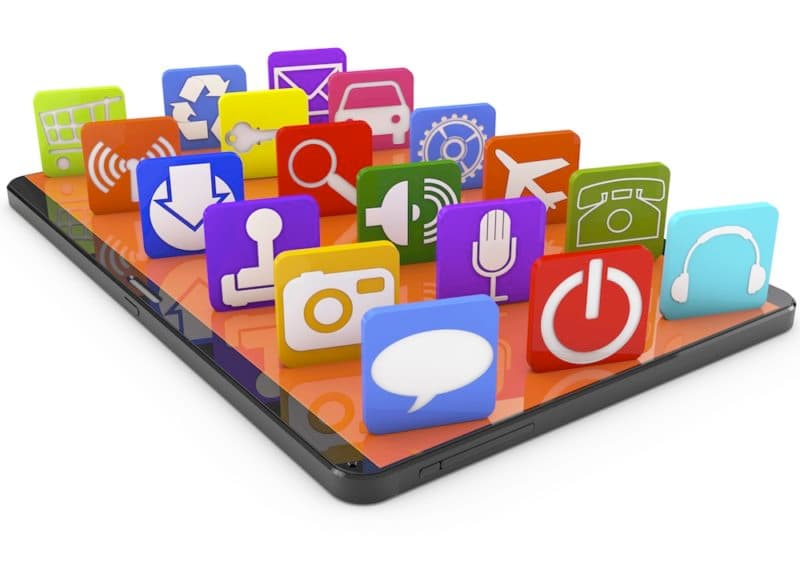 Mobile Apps: Hope or Hype?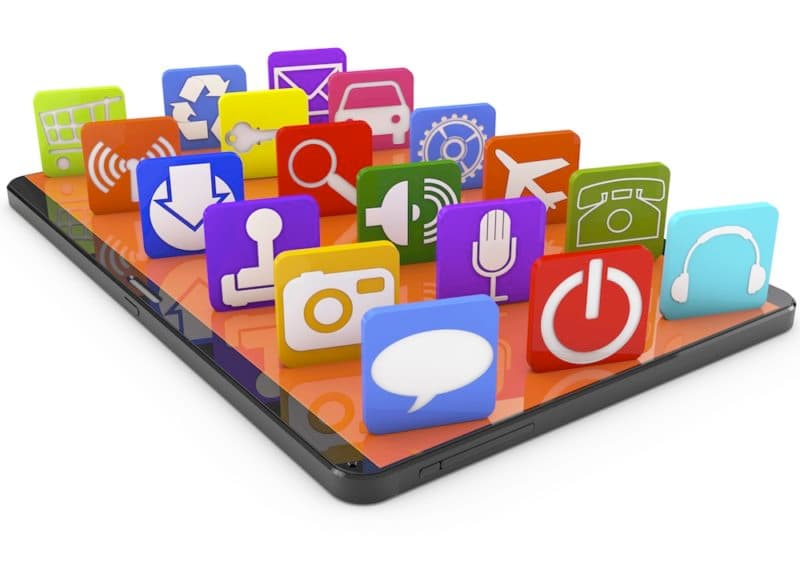 Does your business really need a mobile app, or is your website good enough for your digital marketing end goals? Let's take a look at what's happening and discuss how it can help you make the best strategic decisions.
The Word on the Street is Mobile
Everywhere you look these days, you're hearing about the importance of becoming mobile-friendly in the digital space. And now that Google added app indexing to its mobile search results, you may be wondering if you need to invest in a mobile app and what you would even do with an app, anyway.
First, let's talk data. Last year, comScore announced that mobile users were spending more than half of their digital time on mobile apps. So it makes sense that Google wants to index apps for their search results on mobile devices. It also makes sense that digital marketers would be scrambling to develop apps to keep up with consumer demand.
But what if you're a business that isn't Nike or Sony or Starbucks…do you need a mobile app, even though data suggests that you might?
Pretend that It's the Year 2000
At the turn of the century, if you were a business owner, there was a chance you didn't have a website (sounds funny now, right?). But you were probably hearing a lot about it, and a few years later you eventually invested in one. You were glad you did, too, because now it has enabled you to be where your customers are – online.
Fast-forward 15 years later, and now we have a similar scenario. Consumers have been migrating from desktop to mobile devices that can keep up with the on the go, on-demand preferences of the modern digital lifestyle. Just look at how many ways we can pay for services, reserve an appointment, and connect with friends of friends of friends – just by using a smartphone, tablet or phablet (and, of course, smartwatches). This is not just a trend; mobile apps are the new reality for businesses that want to keep reaching consumers in the right space.
What to Do with a Mobile App
Even if you're convinced that mobile apps have a place in your digital marketing strategy, based on data alone, you may not be able to envision how an app will help your customers and your business. And if you can't imagine a purpose for an app, then you're going to have a tough time justifying the investment (or convincing your boss that it's a good idea).
So to help you begin thinking about how a mobile app might fit in with your business, here are a few key questions to ask:
What are the top five activities that you find yourself performing in order to help your customers? Maybe you get a lot of calls at your fitness center from members who want to know when the next Pilates class is scheduled. If you're a doctor's office, then it's likely most of your interactions involve making appointments. Retailers get a lot of inquiries about in-store inventory, and whether or not they can hold an item for pick-up later in the day. These are all functions that can be carried out on a mobile app, exactly when and where a customer needs it to happen – which is often NOT on a desktop.

What are the demographics of your target audiences? If you can determine the ages, genders, locations, employment statuses and other identifying information for your ideal clients, then you can evaluate whether or not a mobile app makes sense. Recent

studies revealed that the average age of a mobile user is 40 years old, and that there are more Android users than iPhone users (although iPhone users earn more, on average). These data can be key determinants for your investment in a mobile app.

How important is it to appear in mobile search results? Before you deploy "Project Mobile App," you may want to take a look at your web analytics and see how much of your traffic comes from mobile devices. If it's significant or has been trending upward, then you may want to consider an app that can deliver exactly the type of content those searchers want to find. Mobile traffic isn't going away, so if you want to remain relevant in the digital marketing space, then an app may best serve your objectives.
Overall, the movement toward mobile apps in digital marketing is more hope than hype. The consumers are there, the technology is there, and mobile search is catering to apps. Now, it's up to the decision makers to determine where a mobile app fits in to the business – and how long until competitors beat them to it.