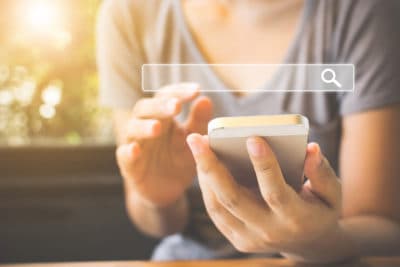 So…is Google My Business important? Let's search for answers.
Is Google My Business Important for My Business?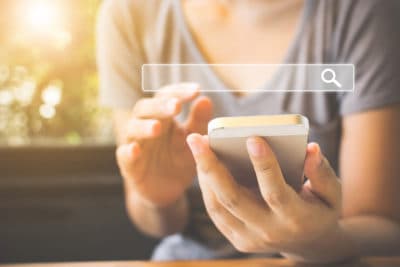 The sun is rapidly setting on Google+, and Google My Business (GMB) is gaining incredible traction.
But how can you tell if Google My Business is important for your business? Is it something that truly impacts your business, or is it just one more thing to manage?
Let's talk about what GMB is, and then discuss its benefits, so you can make the best decision for your company.
What Is Google My Business (GMB)?
Google My Business is a platform where businesses can manage their online presence across Google, including Search and Google Maps.
With GMB, you can create an online profile about your business. This profile can show up when people search for your business name directly, or when they are searching for a business like yours (e.g. "chinese restaurant" pulls up Junzi Kitchen).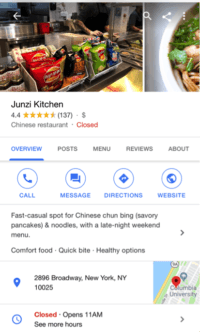 Google My Business is important for your business, right?
Your GMB listing includes basic information about your business, including your address, telephone number, hours of operation, and website. You can even customize your hours for holidays and vacations.
With GMB, you can also create Posts, which is basically like social media for GMB. Posts can show up on your listing when people find you in Search, and when they click through to your GMB profile.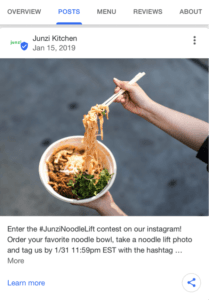 Example of Posts in Google My Business listing
Another cool feature of GMB: reviews. People can leave a review of your business on your listing, and you can respond to it.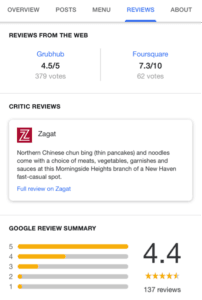 Users can leave reviews on your GMB profile.
The Benefits of Google My Business for Your Business
The most obvious benefit of a Google My Business listing is it helps people find your business online. When people can find you online, you increase your chances of getting new customers – or at least generating awareness.
If local search is one of your initiatives, GMB is imperative – it helps people who are nearby find your business.
Your GMB listing also legitimizes your business. When people can see your location, hours, website and other information on Google, it gives them confidence in your company. They are more likely to reach out to you than a business without a listing.
With the Google Posts feature, you can let people know what's new with your company. Whether you're announcing a contest or showcasing a new product, Posts are a great way to give people a small glimpse into your business. (Just keep in mind Posts disappear from the Search listing after seven days; they are archived on your actual GMB page.)
The reviews feature is also a big benefit to using GMB. Considering reviews heavily influence customer behavior, people could decide to reach out to your business after reading through reviews on your GMB listing.
Finally, GMB has introduced a host of new and exciting features, with some of my favorites being:
Products/Services Tab – Create a collection of photos to highlight new products, or list your services here.

Multiple Locations – GMB now makes it easier to make multiple locations. If you have more than one location, then you will love this feature.

Service Areas – Instead of just displaying your address, you can also opt to list the areas where you provide services or deliver products (and hide your physical address, if you choose).
Final Verdict
If you have a physical shop or several locations, then it's pretty clear that Google My Business is important for your business. You will increase the odds of people finding you online when they are nearby and increase your chances of winning their business.
What if you are not a storefront or you are a big enterprise corporation? In my opinion, it still makes sense to claim your GMB listing. You may not be adding a physical location or hours of operation, but it can still go a long way in legitimizing your company, generating awareness, and even engaging with consumers who may not otherwise know you exist.