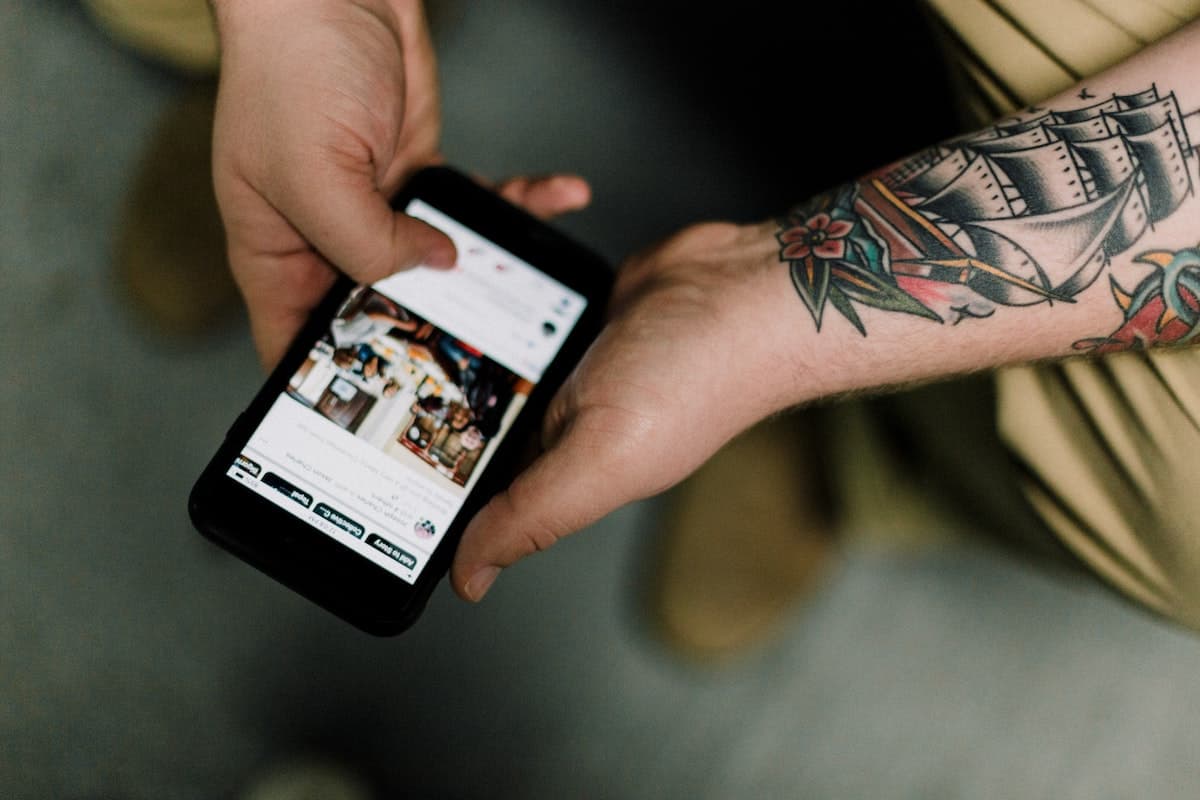 Showing Up: Here's how to increase visibility on search engines in faster ways.
Waiting for SEO? 3 Ways to Increase Visibility on Search Engines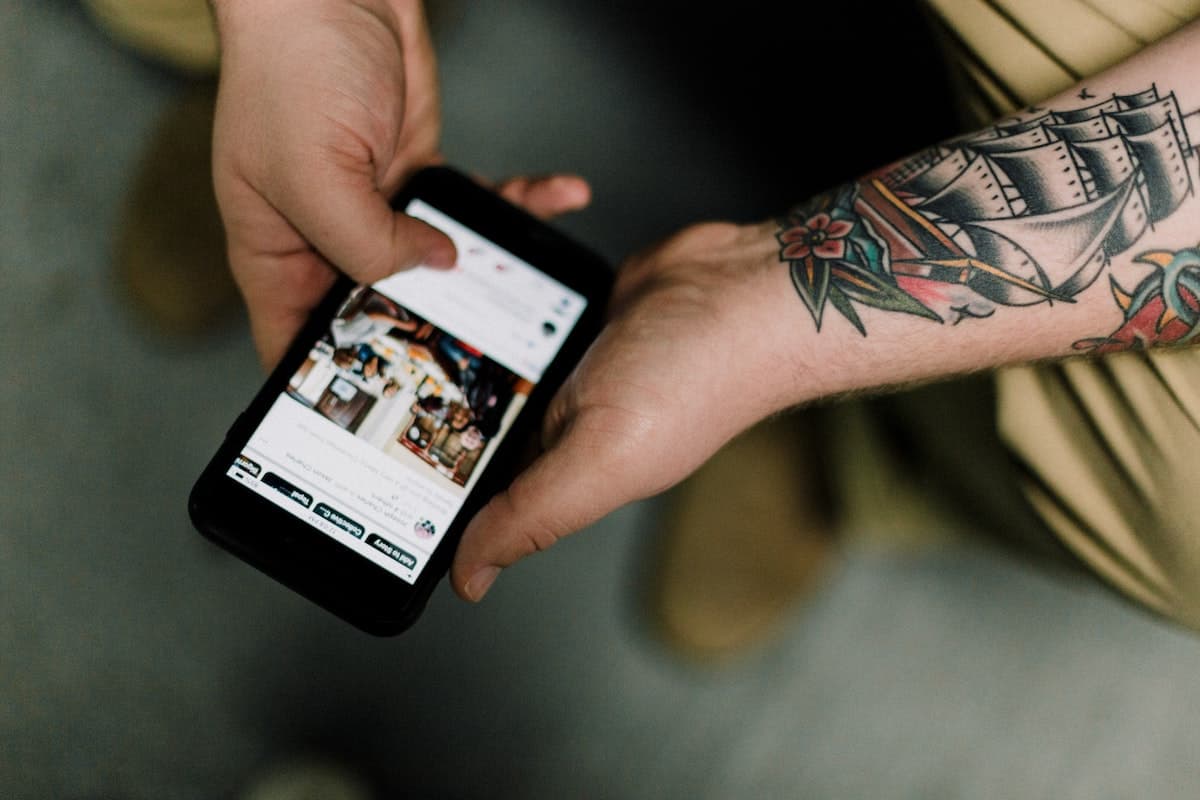 Are you knee-deep in SEO work but want to increase visibility on search engines, like, right now?
While it's true search engine optimization is worth the effort, SEO can take a long time to produce results. And when you're trying to boost awareness or get to the top of search results fast, you may need to use another approach – or several of them.
Let's look at a few different ways you can get more visibility on search engines while you wait for SEO to catch up.
Paid Advertising
If you've got enough room in your budget for paid advertising (PPC for short), then it's definitely worth consideration. That's because paid ads are displayed before any organic listings on search engine results pages, so your brand can show up at the top of the page in the ads section.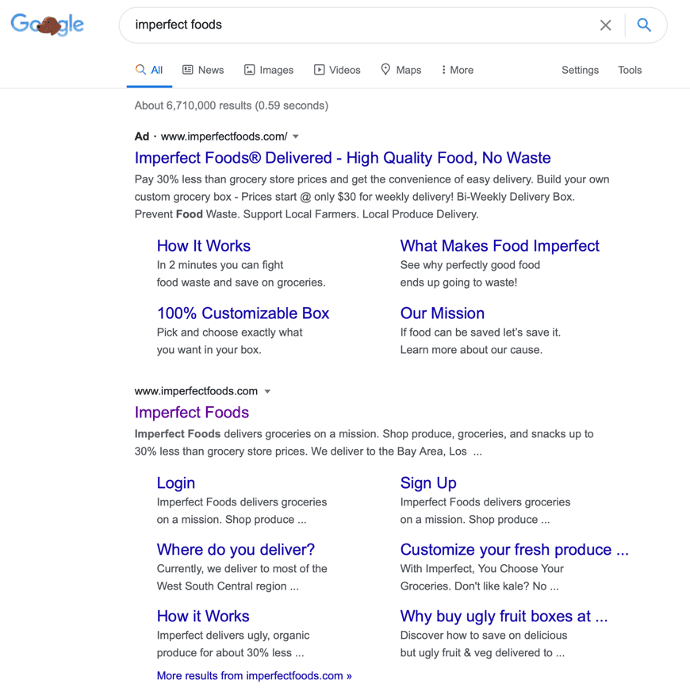 In this example, you can see an ad for Imperfect Foods shows up first in search results when someone searches for "imperfect produce." While the company's website does show up directly under the ad, paid advertising could be a quick way to increase visibility on search engines if they were still waiting for that organic listing to magically appear. (Additionally, ads can also give your brand more real estate on the first page, so it's always a strategy to consider.)
Social Media
Establishing accounts for your brand on social media platforms can also help you get more visibility on search. This is because the domain authority of these platforms is often high, which can help them rank higher on search results pages.
Just look at how many social profiles and listings display on the first page of Google for the search term "Leo Burnett":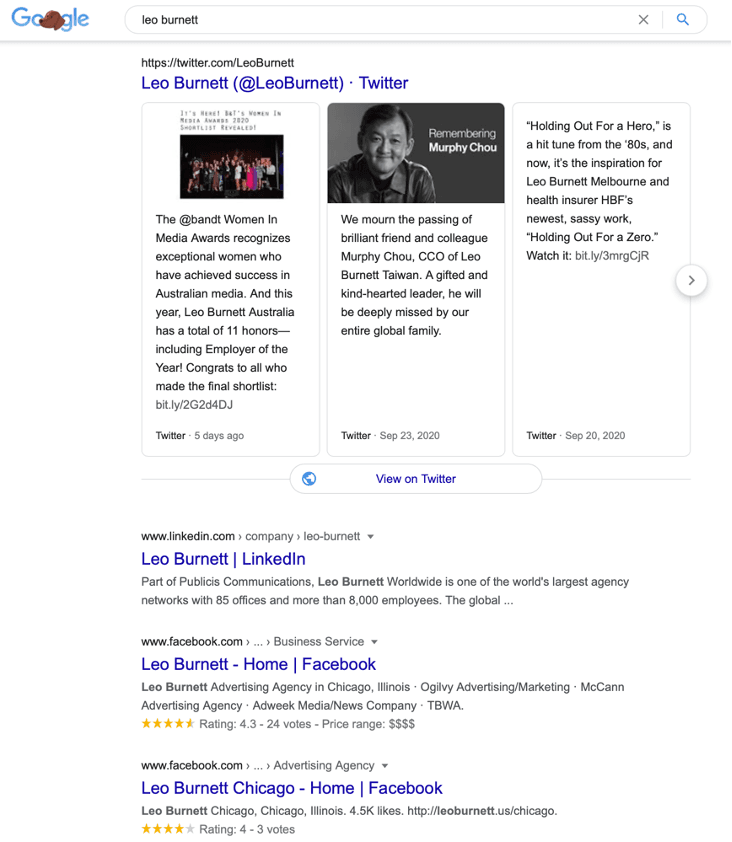 While these aren't the very first organic listings on the page, they're trumped only by Leo Burnett website and Wikipedia pages. If Leo Burnett were a new company with low recognition, these social media listings would certainly rank higher on the page and help with visibility for the brand.
Press Releases
If you've never used press releases as part of your marketing strategy before, then you may want to give it a try – especially if you're looking for ways to climb the ladder in search. Press releases are often published on news sites and high-traffic or popular blogs, which tend to rank higher in search engine results (again because of a high domain authority).
In Conclusion
Why wait for SEO to launch you to the top of search engines? Try these strategies and see if you can work your way up even faster. And if you need help getting there, just ask.