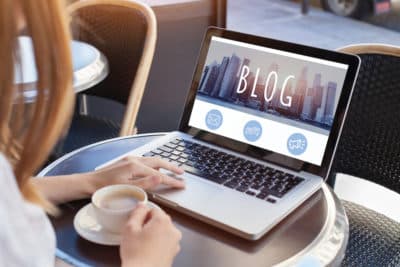 Learning how to increase visibility for blog content is critical to success.
How to Increase Visibility for Blog Content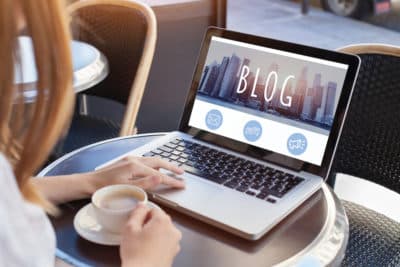 When it comes to blogging, one of the biggest challenges for marketers is visibility. With massive amounts of content published daily, the competition for readers is off the charts. Search engines and social media feeds prioritize content with their own algorithms, putting yet another obstacle in the way. It's no wonder so many marketers want to know how to increase visibility for blog content.
To get you started, here are a few strategies to get blog content in front of more people – and the right people, too.
Paid Search Advertising
If you want to get your blog content in front of the right audience quickly, then paid search ads certainly deliver. Whether you choose Google Ads, Bing Ads or another paid search platform, this channel is one of the fastest ways to increase visibility for your blog. Plus, with so many targeting filters, paid search advertising ensures only people who fit your criteria see your ads.
Of course, paid advertising requires additional budget and time to maintain; yetthe benefits clearly outweigh the costs. It's an extremely powerful way to attract new readers to your blog and remind previous readers of your content, all with data that allows you to measure effectiveness and make changes to improve performance over time.
Paid Social Advertising
Similar to paid search advertising, paid social ads put your blog content in front of more people, more quickly…on social platforms, instead of search. Social media advertising also comes with incredible targeting filters, so only the most qualified users see your ads.
Most social media platforms offer advertising, so you can get in front of your audience in places where they spend the most time. Some of your options may include promoted tweets, promoted posts, sponsored posts, banner ads – and you can include photos (single or sets of photos) as well as videos to capture attention.
Social Media
Aside from paying for your content to be seen on social media, you might be wondering how to increase visibility for blog content using traditional social media (that is, unpaid social) – especially with the historically low reach these platforms deliver.
Thankfully, your social media page isn't the only way to promote your content. Hashtags are useful for helping people find your content when they search for certain topics, and sharing your content in relevant groups also gives it more exposure than you'd normally have with traditional social media.
Influencers
Influencer marketing is all the rage these days and for good reason:it works. Reaching out to social media personalities who can influence your audience is a great way to increase visibility for your blogs. You'll want to choose someone who appeals naturally to your audience, has an authentic following (not just someone who paid for followers), and is trustworthy enough to promote your blog content without sounding too promotional or damaging your brand reputation.
Search Engine Optimization
Your blog content is created for consumption, but that can't happen unless people can find it first. Optimizing your blog for search engines is one of the smartest strategies you can implement, becausesearch engine optimization offers one of the best long-term results for the effort. You may have to wait longer to see the results of your SEO investment, but those results last longer than paid advertising because they don't depend on your payments to keep showing up.
Syndicate Your Blog Content
Syndication is that little something extra when you're learning how to increase visibility for blog content. To syndicate your content, submit it to relevant platforms where – if approved – it will be exposed to readers in those online communities.
For example, let's say you regularly create blog content about healthy eating. You want to look for an online community centered around health or recipes, and submit your blogs to the site, where they can be shared to even more readers than you might reach organically through your website or social media.
You can also syndicate your content on sites like Medium and LinkedIn, which offers a publishing option and notifies your followers any time you upload new content.
Repurpose Content
Did you know your blog content doesn't just have to live as a blog? That's right; you can effectively communicate your ideas by repurposing your blog content as a video, podcast, infographic, slideshow or white paper. Even though it takes on a different format, your content can reach more people at different stages of their journey by being presented in other ways.
Repurposing your blog content also gives you more opportunities to reach your audience. For example, younger buyers might prefer video whereas older consumers might enjoy podcasts, or B2C and B2B audiences could have vastly different preferences when it comes to content.
Conclusion
Increasing visibility for your blog content can be challenging, but when you can leverage various media – from paid advertising to repurposing – you open up valuable opportunities to grow brand awareness, build loyalty, gain new customers and maintain a relevant, thriving brand people look to first for information.