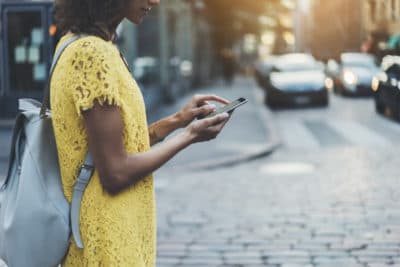 Increase mobile engagement by giving options to customers who don't call.
When Your Customers Don't Call - 3 Messaging Opportunities to Increase Mobile Engagement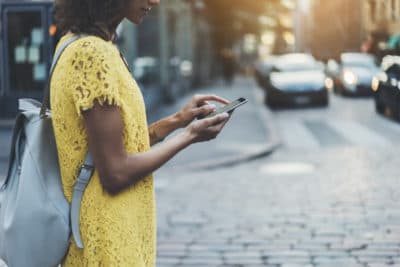 Remember when it used to be difficult to get through to local radio stations on the telephone? Nowadays, the most phone activity these stations get is when they run a contest requiring listeners to call in. My favorite local station is often asking people to dial in with their comments, because more of their listeners are texting when they want to reach out. It's definitely a shift in how customers communicate, but it's possible to recapture those users who prefer a more passive approach. For mobile customers who don't want to call your business, these three messaging options may be the answer to increase mobile engagement, loyalty and retention from your on-the-go audience.
Facebook Messenger
The Messenger App from Facebook isn't a new tool, but brands are utilizing it to answer their customers' questions, increase mobile engagement and win more conversions. Bloomberg published a great article on how Americans love to order from Domino's Pizza on Facebook. Domino's uses a chat bot to take orders through Facebook Messenger, making it easier and more convenient for customers to get a pizza exactly when they want it - on a platform they're already using. No waiting on the phone, no waiting in line, and no waiting on a response. Messenger is instant, one-on-one communication that benefits the customer as much as it does the business.
Telecommunications is also seeing major benefits: T-Mobile "increased retargeting three times over email and user acquisition sevenfold" by using Messenger, according to AdWeek. The brand sees customers using the chat bot in Messenger while shopping for a phone, from watching helpful product videos to calculating the savings once they switch over. In these cases, the messaging app provides valuable insights on customer preference, behaviors and intent - information that can be applied to other channels as well.
Google AdWords Message Extensions
Last year, AdWords announced it was adding a mobile ad extension called Message Extensions. This additional line of text - for example, "Tap Here to Text Us" - was a way for users to communicate with advertisers via SMS. Users could tap the extension and send questions right from their phone, giving businesses and their customers the advantage of one-on-one messaging. Today, AdWords has updated the extension to include phone numbers, so now you could use something like "Text Us at +123 456 7890."
Why would you want to try the new-ish Message Extension? According to this online travel brand, the extension increased conversion rates 41 percent over other ad extensions. An auto insurance broker uses the message extension without hesitation, as it's led to an 80 percent higher conversion rate than other channels. Of course, every brand has a unique AdWords experience, but when your mobile customers aren't calling you anymore - it may be worth a shot.
Bing Chat Bots in Search
Last week, Bing announced it is integrating brands' chat bots into search results. SearchEngineLand.com published a nice piece on this addition, stating it would help "businesses surface answers to common questions about their products or services right within the search results pages." For customers who don't want to pick up the phone, this could be a valuable alternative that helps increase mobile engagement and retention. The program is just rolling out, so keep an eye on the progress.
When your phone isn't ringing as often, it may not be that your customers don't want to reach out - they just prefer to do it in a different method. Why not give your potential and existing customers the options they want, so they'll want to do business - and keep doing business - with a company that has a finger on the pulse of its audience.