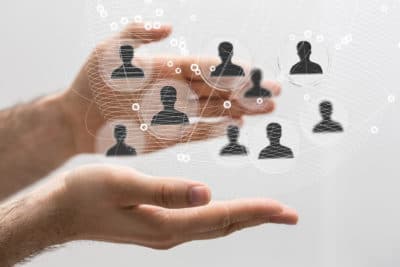 Learning how to build trust on social media is in your hands.
How to Build Trust on Social Media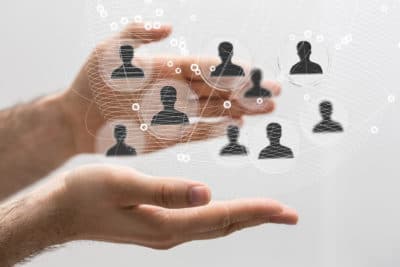 Trust is the bridge you build to ensure a future for your business.
On social media, you must build a bridge of trust with your audience. When your audience trusts your brand, they are more likely to "buy what you're selling," continue buying it, and – perhaps most importantly – recommend it to others.
Trust is not only essential for building relationships with new customers but also maintaining and leveraging those relationships to establish additional connections down the road.
So why is social media a smart place to build trust, and how can you do it successfully?
It All Starts with Social
Social media is the starting point for many relationships between brands and customers. Let's say you find a new brand of cookies at the store and decide to buy a box. You get home and try them, and you realize your life will never be the same. Later that day, you hop on social media and decide to look for the brand's page and follow them. From here on out, you can hear from your new favorite cookie brand any time they post. It's the start of a beautiful relationship.
When a brand posts interesting and exciting content on social media, it builds trust with its followers. The audience starts to look first to the brand for inspiration, advice and helpful tips, and the brand becomes a primary resource for information in that area of interest.
Using our life-altering cookies as an example, the brand might publish new recipes that include your favorite cookies (more ways to enjoy the deliciousness!) or feature videos with well-known chefs in the kitchen.
Or how about this brand, Chic Home Organizing, that posts tips on de-cluttering and getting your home in order? The posts are so helpful, I find myself seeking them out rather than waiting for them to show up in my Instagram feed!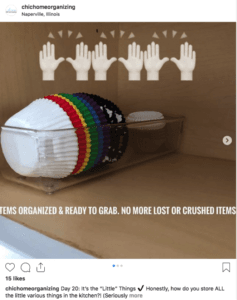 No more crushed baking cups! Build trust on social media with helpful content.
Followers who trust your brand are also more likely to engage with your content, which helps your content get in front of additional people on social media. Higher engagement on a post can translate to greater trust among users, even those who don't already follow you.
Another benefit: When you post links with your content, guess who will probably click on them? That's right – those who trust you.
Social media is a smart place to build trust because it leads to other important developments, like conversions. When you increase conversions, you start turning customers into repeat buyers and – hopefully – lifelong clients.
Ok, so now we know why social media is a good space for building trust, but how do we do it?
Be Strategic
Social media is not an equal opportunity type of platform. Your content likely won't get the same traction on Facebook as it will on Instagram, and you're likely to post different content on LinkedIn than you would on Pinterest. Why? Because your audience and the expectations are different for each platform.
When you post social media content, be authentic to your brand but also to the audience and the type of content that's expected on that platform; otherwise, your trust factor could take a nosedive.
Be Real
The hard sell has no place on social media. Since it's the first place many customers will first learn about your brand, they're unlikely to buy from you right away (there are exceptions, of course, such as retail brands selling on Instagram).
Instead, publish content that establishes trust on social media – like how-to videos or behind the scenes photos of your team. If you write a blog post your audience will find valuable, be sure to promote it on the appropriate social media pages.
Be as real as possible; remember, you're building and nurturing a relationship.

Reviews on social media give your customers confidence in your business.
Research shows roughly two-thirds of U.S. consumers look to online reviews before making a purchase. Brands that have reviews on their social media pages can only benefit from them. Reviews legitimize a brand, and help build trust with the audience.
Talk to Your Audience
When you get a positive review on social media, thank the person for leaving it. If you get a less-than-desirable review, then respond to that, too. Let that person know you hear them and you care, and then address the issue whenever possible.
To continue to build trust on social media, respond to comments your audience leaves on your posts. Ask them questions, and respond theirs as well. Learn how to use built-in messenger apps to continue the conversation, making the relationship feel more personal and established.
It's also a great idea to ask questions within your content. I just saw a great social media post the other day where a well-known SEO expert said he was starting a blog post, and he asked his followers a few questions to get some insight before he wrote it. It was a great way to make users feel more connected and involved, deepening the level of trust between brand and audience.
Host Events
If it makes sense for your business to host events, then by all means do it. There's no better way to take the relationships you've built on social media to the next level.
Why not throw an event to demonstrate your newest products or services? How about a weekend gathering for working parents? Perhaps you can secure a pop-up event where the audience can meet your team in-person, or they can bring their questions and get them answered on-site.
Events give your business that additional "real deal" factor, showing your followers you're invested in them and your business.
What other ideas do you have to build trust on social media? We'd love to hear them in the comments!