Google's New Mobile Algorithm Gives an Ultimatum
You're either in, or you're out. Or at least lower in the search rankings if your mobile site isn't up to par with Google's new mobile algorithm, already in effect.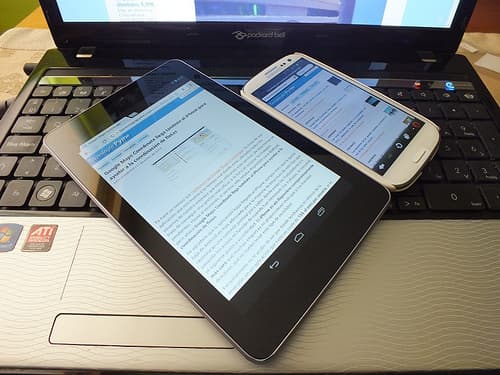 The new Google mobile algorithm impacts search rankings for mobile websites on smartphones and tablets.
In its ongoing commitment to improving the mobile web experience on smartphones and tablets, Google is placing even more emphasis on the way mobile websites respond to user requests.
And it should, considering U.S. retail sales on tablets is expected to reach $24 billion this year alone, with smartphone sales also on the rise at a projected $13.44 billion for 2013.
But that isn't the primary focus for Google, whose new mobile algorithm is centered on functions that allow a better user experience. That means making it possible for users to access full content on mobile websites and, consequently, keeping them on sites for longer periods.
Meeting the Criteria of Google's New Mobile Algorithm
In order to align a mobile website with the initiatives of Google's algorithm, it's imperative to direct searchers to the correct mobile web pages.
For example, if a person on their smartphone clicks a link for "men's tennis shoes", it should take them to the actual mobile web page for men's tennis shoes. If, instead, it redirects them to the mobile home page, Google's new mobile algorithm will rank this page lower due to the fact it does not deliver the correct content.
What if there is no page for men's tennis shoes on the mobile site? Google says it's better to connect the user to the right content even if it's located on a non-mobile page.
Remember, this isn't a suggestion; it's a factor that is majorly affecting the way mobile websites are ranked in Google search results. Better to fix these problems now.
For more information on mobile websites and improving performance to meet the standards of the new Google mobile algorithm, contact the search engine marketing consultants at RSO Consulting.