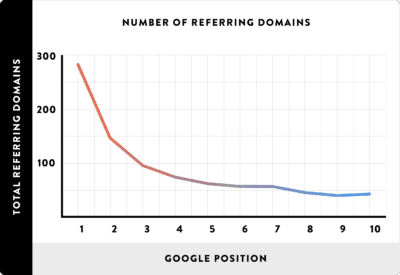 Courtesy of Backlinko
What 1 Million Google Search Results Tell Us about SEO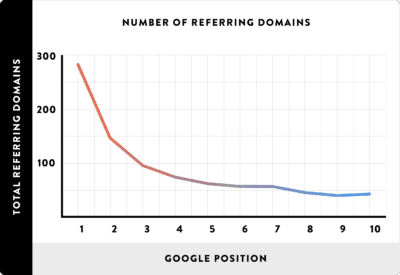 Researchers at Backlinko recently published a Search Engine Ranking Factors Study looking into 1 million Google Search Results. Even though SEO may seem daunting to many, the study shows the opposite, that it's actually pretty straightforward.
The More Domains Refer to Your Site, the Higher Your Ranking
Backlinks are an extremely important ranking factor for Google. Getting backlinks from the same domain actually diminishes return. So it's better to get 10 links from 10 different sites than 10 links from the same domain. What Google wants to see is the stamp of approval from various sources.
In-Depth Content May Improve Rankings
Content rated as "topically relevant" outperformed content that didn't go in-depth. Gone are the days when SEO was determined by keywords alone. Now Google understand the topic of every page. In other words, Google prefers content that covers a single topic in-depth. Therefore, comprehensive, in-depth content is what will make your site rank higher.
Long-Form Ranks Higher Than Short-Form Content
Pages with longer content ranked significantly higher than short content. The average word count of Google first page results is 1,890 words. This is in line with the previous point: in-depth content can't be expected to be short-form. This could be due to a number of factors such as longer content gets more shares or that it reflects the site's commitment to publishing good, topical content.
Shorter URLs Rank Better than Long URLs
It is simply easier for Google algorithms to understand short URLs. This is easy enough to implement. A short URL gives Google a better chance to understand the page's true topic without dragging it away too far from the home page.
Content With At Least One Image Outperformed Content Without Any
Pages with images generate more views and shares. Interestingly enough, adding more images to it did not improve rankings.
There are mountains of information regarding SEO out there, but the conclusion we can draw from this study is clear: put in good work and time and the rest will follow.