Google Posts Puts Your Content Directly in Search Results
Today Google announced it's expanding the Google Posts program – a.k.a. "Posts on Google" – to a wider audience, including museums, musicians, movies, sports teams, and sports leagues. But what exactly is Google Posts, and why does it matter to businesses and marketers?
What is Google Posts?
Google Posts is a relatively new program that enables users to publish social-like content directly to Google's search results pages. It can be in the form of text, images, video, animated GIFs, and events. The content can show up anywhere in the search results on both desktop and mobile. Although, as an example, I searched for "Chicago Cubs" and got slightly different results on each device: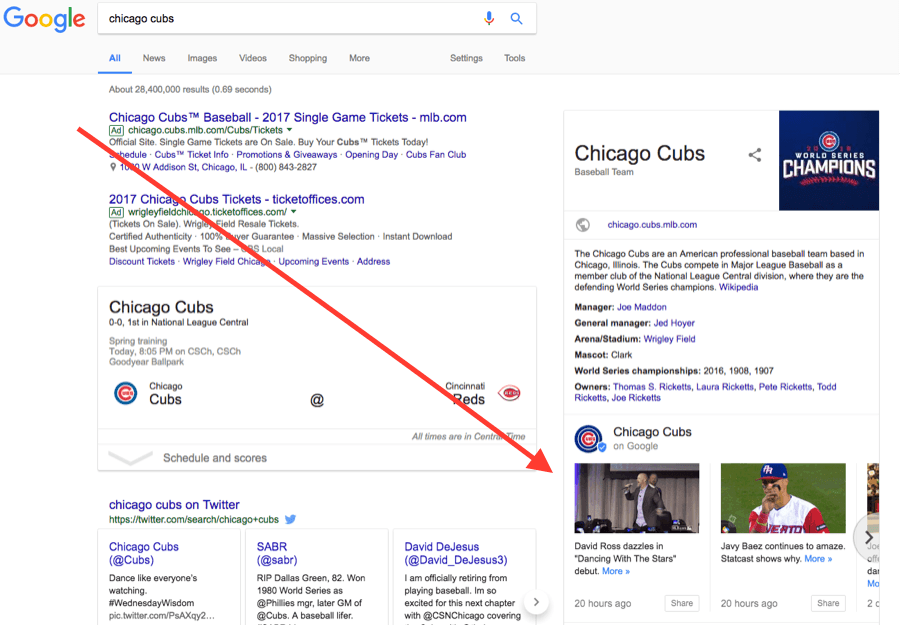 Chicago Cubs' Google Posts show above the fold on desktop search results.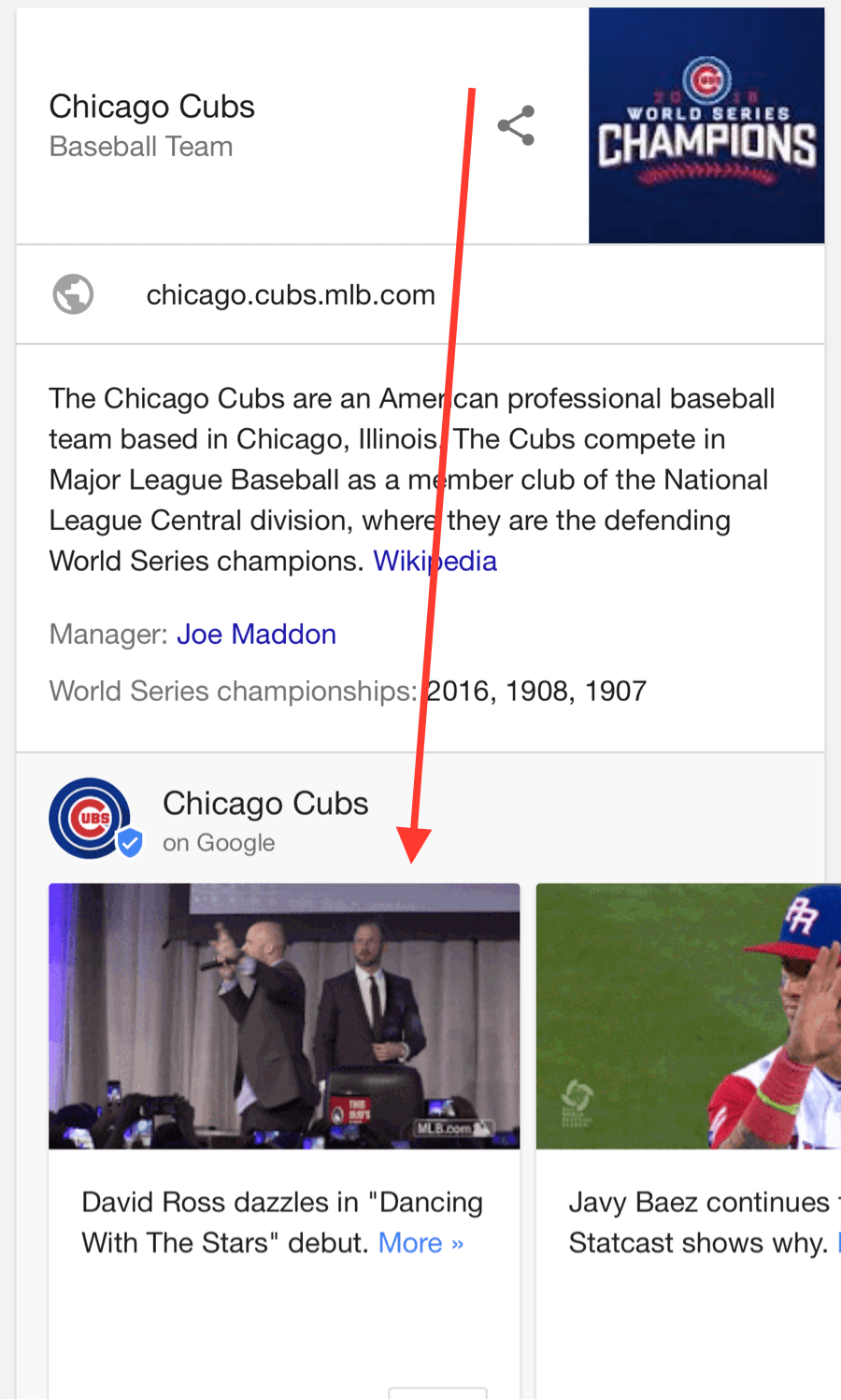 On mobile, I had to scroll down to find the Cubs' Google Posts.
A couple of the aspects I really like about the program are you can schedule the timing and duration of your posts, and you can receive updates on how many users are interacting with your content – although users won't be able to have a conversation around your Posts like they would on social media platforms. Your Posts on Google can also include inline links to drive traffic to your website or another relevant destination (hooray, SEO!).
Why Does Google Posts Matter?
When Google first enabled Posts in search results, it was primarily during last year's election cycle. Now that the program is being opened up to a larger audience, it seems likely that businesses and marketers will soon be able to publish content as well. In fact, you can submit a request right now and Google will notify you when or if you're authorized to create Posts.
Personally, I see Google Posts as a huge opportunity for businesses and brands to enhance their SEO initiatives. By publishing interactive content directly in search results, you can engage users with media that's most likely to be consumed – without them having to do it on separate platforms – and drive more organic traffic to your website.
Google Posts is coming. Will you apply and be ready for the next step in search, or will you be missing valuable opportunities to attract, engage and convert online users?