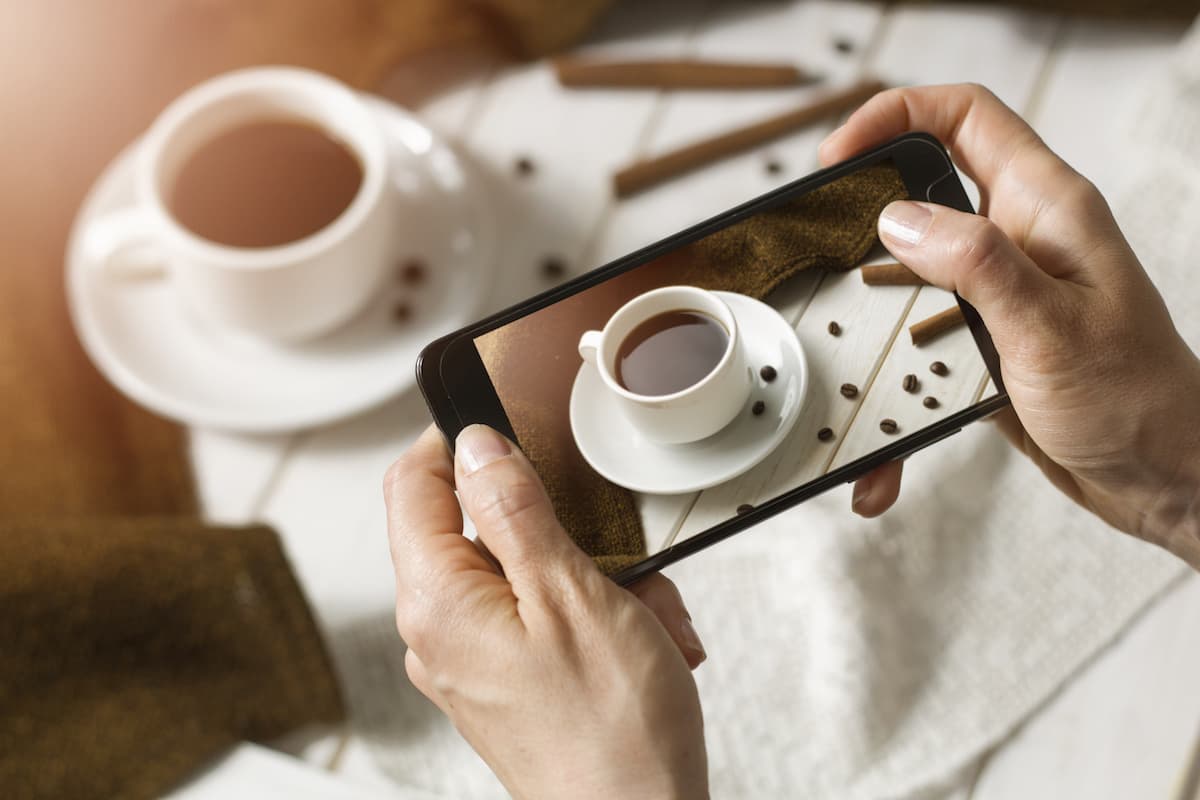 Learn how to create effective Instagram stories for business.
How to Create Effective Instagram Stories for Business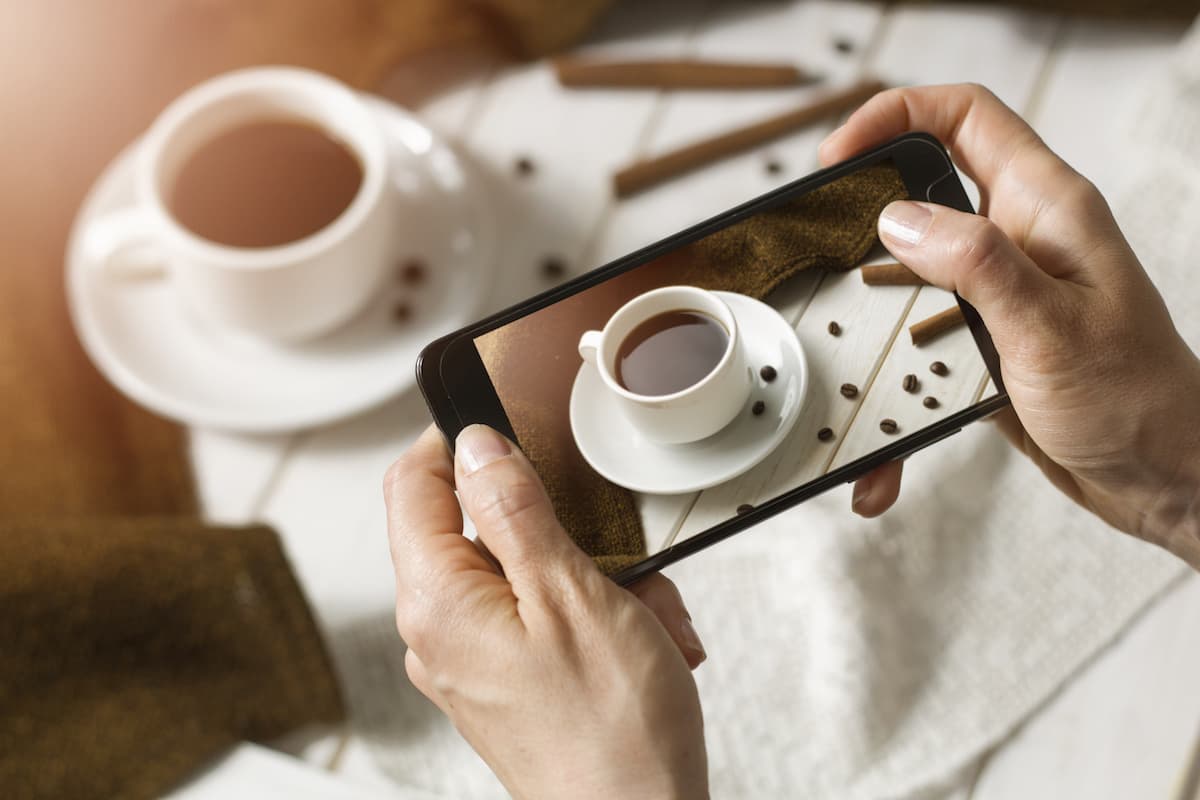 Instagram stories are the new frontier for many businesses.
No longer just an outlet for celebrities and influencers, Instagram stories are appealing to companies around the world. In fact, 33 percent of the most-viewed stories come from businesses.
Step aside, Kim Kardashian.
If you're wondering if adding stories to your social media strategy is beneficial, consider this:
Before we dive in with ideas on how to create effective Instagram stories for business, let's quickly answer the question: what are Instagram stories?
Instagram Stories, Explained
In short, stories are a feature on Instagram that lets you post photos and videos, both of which disappear after 24 hours.
Stories are different from content you publish to the regular Instagram feed. Rather than showing up in the actual feed or on your profile grid, stories are displayed at the top of a user's feed on mobile or the sidebar on desktop.  
Once you publish a story, a ring appears around your icon until a user views the story or 24 hours pass, whichever comes first.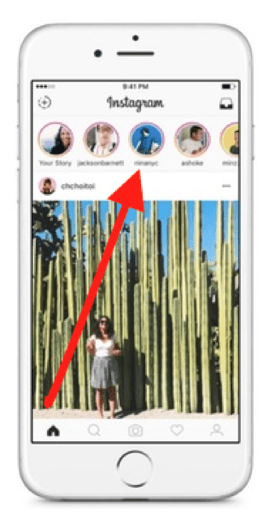 Instagram stories for business and personal accounts appear at the top of the feed on mobile devices.
There's something oddly exciting about finding a new story at the top of your screen, especially if it's from a brand or company you really love. It's kind of like getting mail in your mailbox (the kind you actually want).
Now that you have a basic understanding of this feature, here are some ways you can create Instagram stories that are more effective for your business.
Be Your Most Creative
The format of stories is inherently more carefree and casual; it's definitely a space where your business can get more creative than with regular posts.
In fact, users expect your ephemeral content to be your most authentic.
How can you boost the creativity of your posts? Shooting behind-the-scenes photos, polling your audience, showcasing user-generated content, and developing short videos can all make your stories more interesting and engaging for Instagram users.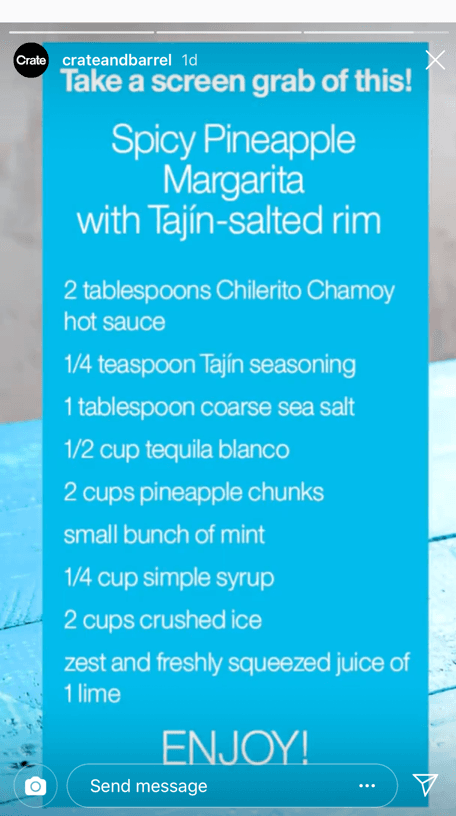 Crate & Barrel shares recipes with followers on Instagram stories.
Make Videos People Want to Watch
I mentioned videos as a way to be more creative with your Instagram stories, and I want to hone in on that because videos drive more new followers than static posts.
While videos are limited to 15 seconds, Instagram will divide your video into sections if it's longer.
You can also create a video series using a group of shorter microvideos that play in succession, like Lowe's did with this DIY video:
https://youtu.be/3CmnrptVaUA
Your videos don't need to be professional grade. The Guardian, a U.K.-based publication, found that less polished videos work better as Instagram stories.
Grab your smartphone and capture a cool moment, make a how-to demonstration, or just show off your company culture.
Test New Ideas on Stories
Instagram stories is the perfect place to try out new material, since what you're sharing won't be around for long.
It's a great opportunity to test your A/B content, different versions of copy, or various callouts to see what sticks.
The results of your testing shows you how to create effective Instagram stories for your business, so you can do more of what works and less of what does not.
Share Your Stories
What other approaches have you tried with Instagram stories? I'd love to hear about your success stories; or, if you want to share some Instagram stories campaigns you love, that's cool, too. Please leave a comment!