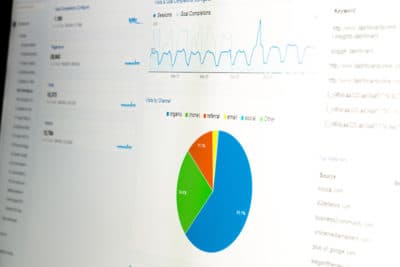 Google Tag Manager sends data to your website analytics program.
The Awesome Powers of Google Tag Manager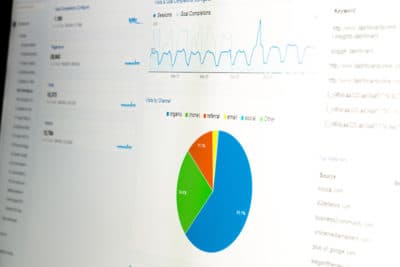 If you've ever looked at your website analytics platform and wondered where your conversions are coming from or who is clicking on your links, then you're probably going to be a big fan of Google Tag Manager. Not only does it save you time, but it also makes it really easy to gather exactly the types of data you want.
Google Tag Manager is a free program that provides you with snippets of code (JavaScript and non-JavaScript) to put on your website pages. Instead of waiting weeks or months for developers to hard code, Tag Manager generates the code for you. All you have to do is embed it onto your website, and Google makes this incredibly simple, too.
Once your tags are in place, they send information to your website analytics platforms like Google Analytics or Facebook. Let's say you want to know the number of users who are clicking through to your purchase page, and you want to know which page the clicks are coming from. You can place conversion tracking and analytics tags on your pages, which then sends this very data to your analytics platforms for assessment.
Or let's say you only want to know when a visitor clicks on a certain button. You can set up your tags to "fire" only when a specific action is taken. Google Tag Manager gives you lots of flexibility to set up your own parameters, so you can get refined data about your website visitors.
It's also a great accompaniment to Google Analytics. Whereas Analytics is fantastic at delivering statistics about how many people visited your website, which pages were visited or which web browsers were used, Tag Manager lets you dial in on more specific behavioral data. You can even generate user IDs, so you can gather data about specific visitors.
All of the information you can glean from Tag Manager helps you make better marketing decisions, such as where to spend your ad dollars, what type of content resonates with your audiences, and how to improve your website for an even greater user experience.
Have questions about Google's Tag Manager? You can reach out to us anytime via our contact page.