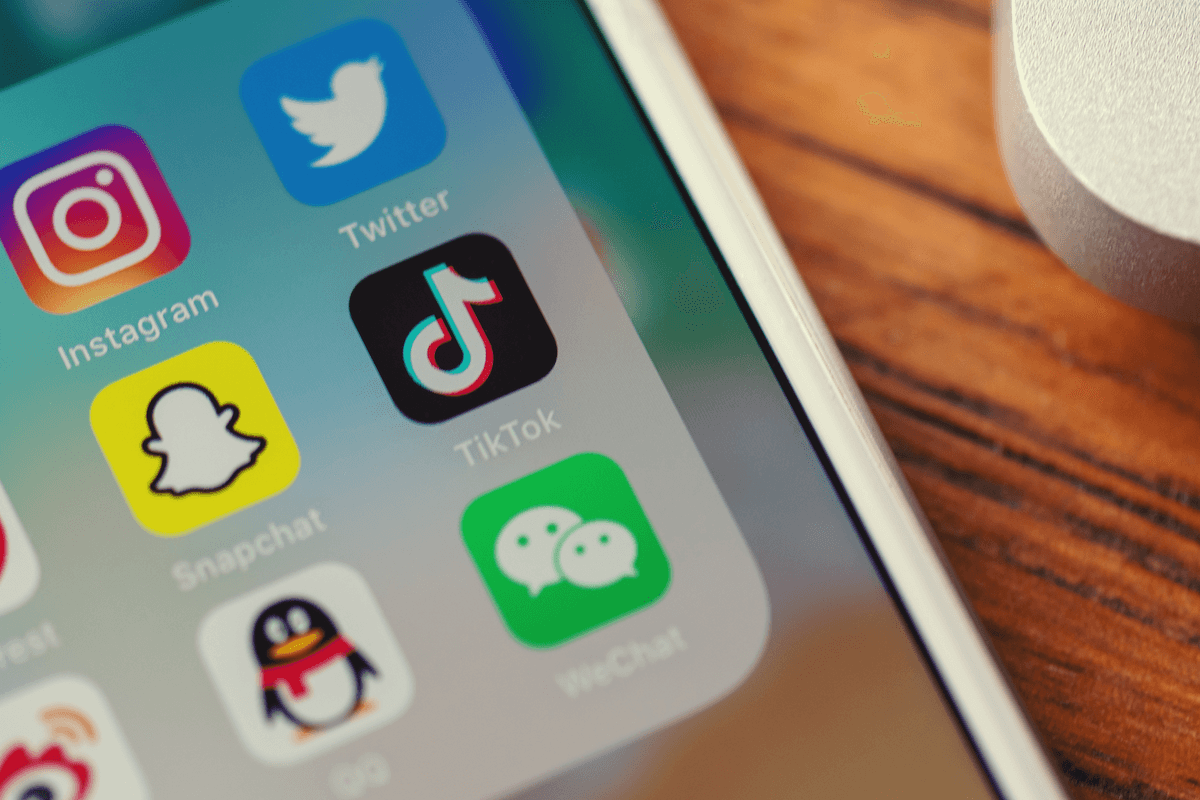 There's life after Facebook advertising with several compelling alternatives.
Exploring Alternatives to Facebook Advertising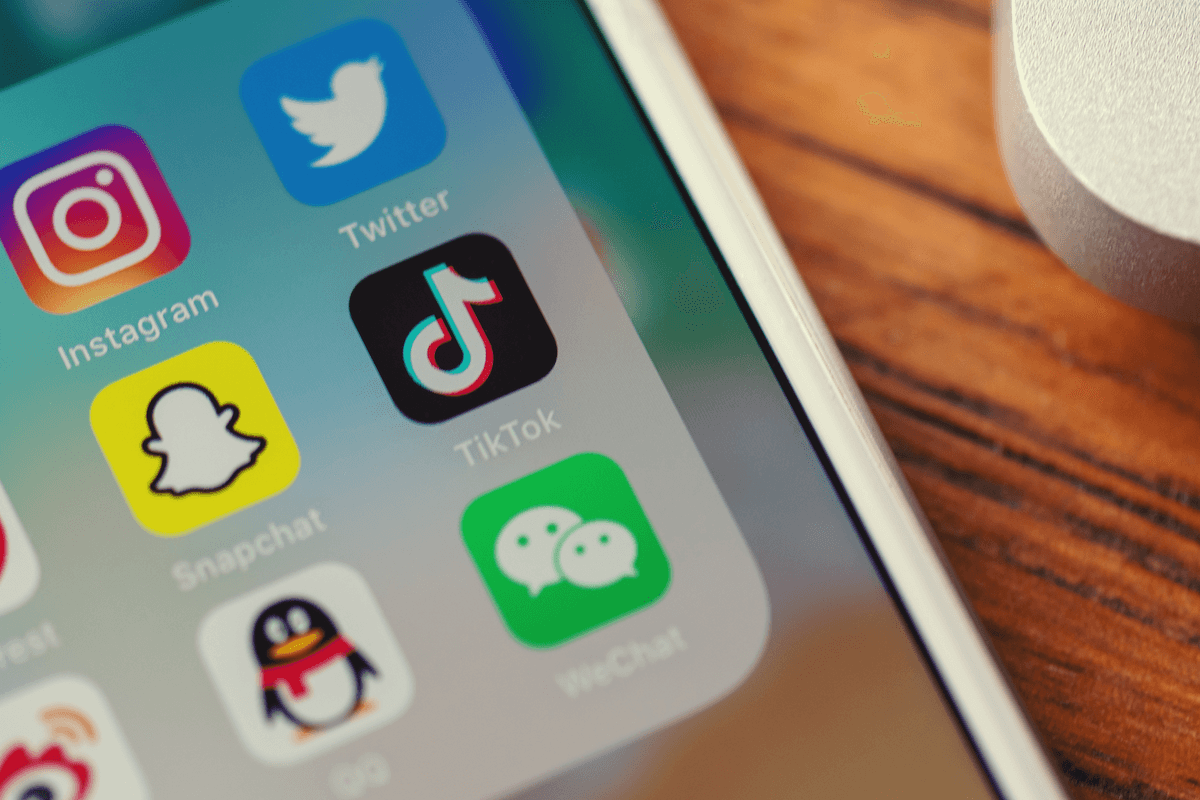 Advertising on Facebook is a popular strategy for reaching audiences quickly. Yet, for that same reason, competition for ad space is fierce and the platform highly saturated. Fortunately, there are alternatives to Facebook advertising that still growing in popularity but come with less of the arms race.
If you're nervous about moving away ad dollars away from mainstream platforms like Facebook, Instagram and Twitter, it may help to know that brands are already shifting some ad spend away from these traditional platforms – and filtering it toward other social media advertising opportunities on TikTok, Pinterest, and Snapchat.
Let's have a look at the potential impact of these alternatives to Facebook advertising and similarly crowded spaces.
TikTok: The Rise of Social Media Video Ads
Perhaps the leading alternative platform for social media advertising, TikTok's video ads have the potential to reach almost 885 million people. The social video app is now available in 154 countries worldwide and in 75 different languages.
And we're not merely talking about users who are signed up for the app; rather, we're talking about users who are spending lots of time in the app: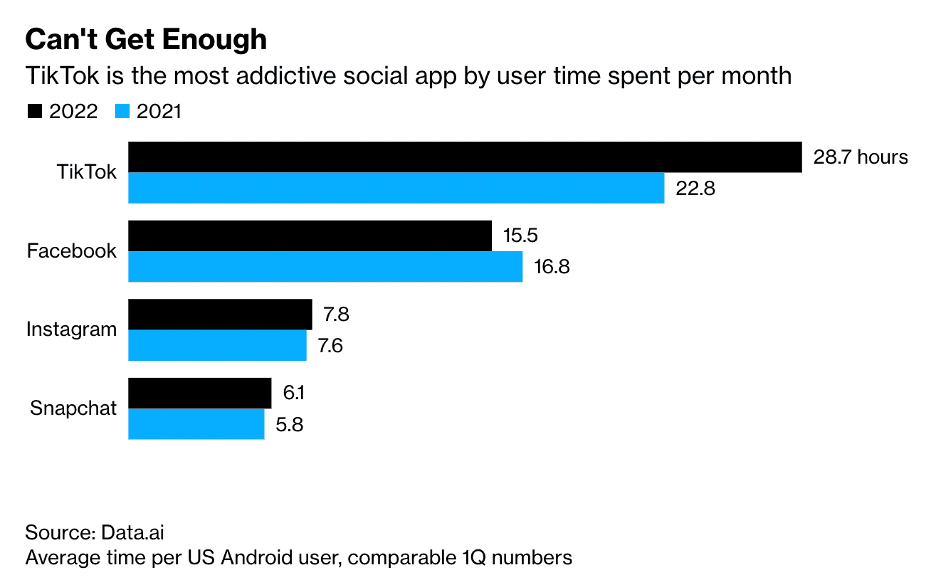 Even more compelling is the fact that TikTok is forecast to triple its ad revenue from $4 billion in 2021 to a staggering $12 billion in 2022.
That means brands are starting to pay attention to the influence of Gen Z, the app's most dedicated audience, on the success of brand advertising on TikTok – where ads are stickier than on the average social platform and show a higher propensity to generate action taken because of the ad.
As consumers become creators on platforms like TikTok, brands should also take notice of how they might leverage relationships with these creators to extend the reach of their ads to like-minded audiences.
Pinterest: Discovering Brands through Paid Social
Since 2010, Pinterest has been gaining traction as the place to discover new ideas, projects, products, and – of course – brands. Today, their audience numbers 433 active monthly users, with the majority being women between the ages of 25 and 44.
If your demographic includes this audience, you may want to consider Pinterest as an alternative to Facebook advertising. On average, Pinterest ads earn a 2x higher return on ad spend with a 2.3x cheaper cost per conversion compared to other social media platforms.
Why the bigger impact for social advertisers? Because the ads on Pinterest tend to blend into the discovery experience on the platform rather than interrupt it.
Plus, it's also hard to ignore the fact that Pinterest's year-on-year advertising reach is growing at 12.4 percent: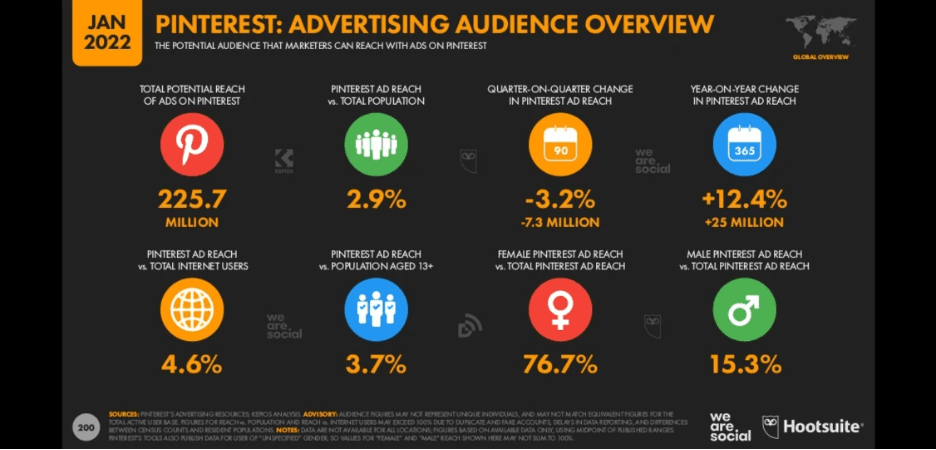 (Source)
Snapchat: The Mobile Social Platform for Gen Z Advertising
While the mobile messaging app may have seemed to plateau a few years back, it has gained momentum– rising to an impressive 347 million daily active users worldwide. For brands targeting the Gen Z audience, this spells opportunity as an alternative to Facebook and other social media advertising platforms.
In fact, Snapchat ads have a tremendous impact on this demographic, with brands reporting them 7x more efficient than TV ads. The Gen Z audience has also a much higher ad recall rate than those in older generations.
Another positive: the year-on-year advertising reach for Snapchat is growing at 11.8 percent: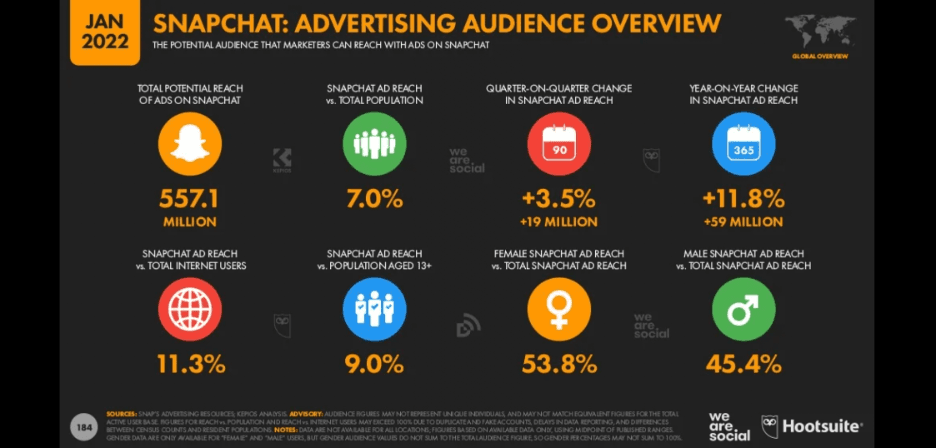 (Source)
Conclusion
While Facebook and other mainstream apps may have been the only games in town for a while, there are alternatives worth checking out. When considering these platforms, you'll want to think about whether it makes sense for your audience and how you might create the right type of content to fit the vibe and culture of the space.