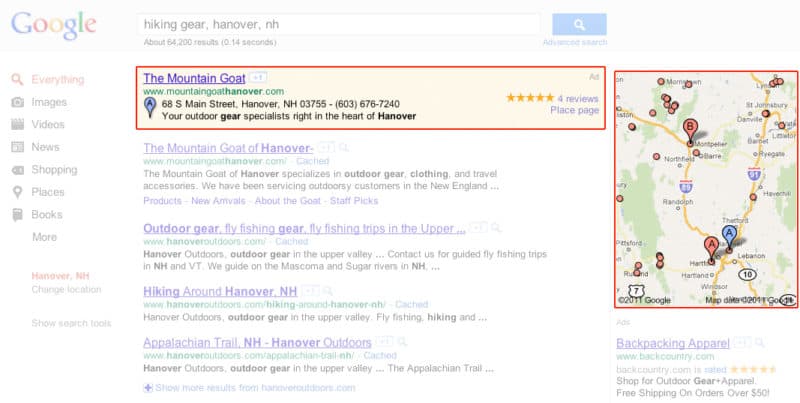 AdWords Express: A Sensible Alternative for Small Businesses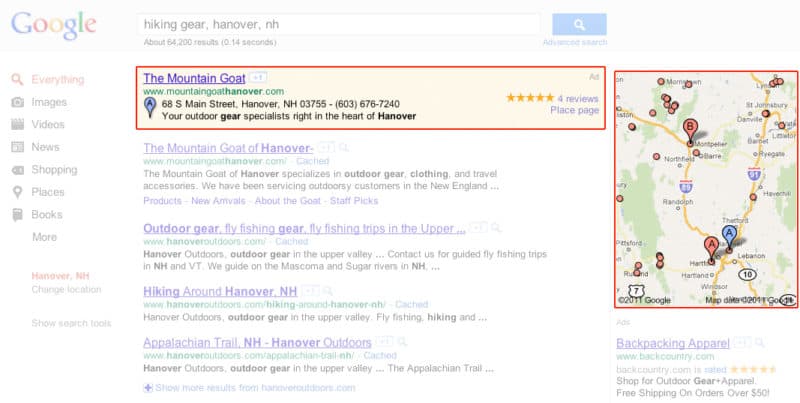 While a Pay Per Click (PPC) campaign can be a powerful tool for a small business to help drive conversions and traffic, PPC campaigns are not always the best solution for small businesses that rely on local sales, such as restaurants and coffee houses. Additionally, small businesses often have a hard time tracking how effective their PPC campaigns are unless they use a "whisper" code or some other method to identify that the client was sent in via the PPC campaign.
A study conducted by Google found that 62% of small businesses nationwide do not have a website, 1 out of 5 Google map queries are local businesses or places, and 97% of consumers use mobile phones to research a purchase they plan to make that day. All of this means that more consumers are using the Web to make decisions about where they decide to spend their money than ever before.
Google took note of this and launched AdWords Express to accommodate small businesses that are concerned with attracting local customers, but may not have the budget or time to establish a successful PPC campaign. A company establishes its AdWords Express account by first signing up via Google. The account can then be connected to its own free Google Places page and Google Maps entry so that customers searching for location specific queries will see their business. Once the company is signed up, it claims its business type from one of many pre-defined categories which are, in turn, linked to sets of pre-selected keywords applicable to the business type. Google then runs its own algorithm against the keywords to determine if the keywords are attracting an acceptable amount of traffic and clicks. If the algorithm determines that the keywords are not driving enough clicks, it adjusts the campaign to increase traffic. The budget is set by the company and the campaign automatically turns off once this is spent.
AdWords Express is displayed in the same area as AdWords and competes in the same auction, with Express also determining its cost per click rates using the same method as AdWords. Google's ultimate goal with Express was to make it indistinguishable from traditional AdWords from a user perspective, just more flexible for a small business.
While a traditional PPC campaign still holds many benefits over AdWords Express, such as increased customization and reach, Express offers an easy and affordable solution for small businesses to increase their exposure. The ubiquity of the Web now requires any small business to establish their marketing campaign and budget with a digital presence in mind, and for any small businesses that rely on local customers and sales, Express should be an effective solution to increasing their customer base.