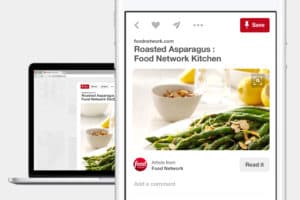 Pinterest made a huge change after seeing the results of A/B tests.
How A/B Testing Took the Pins Out of Pinterest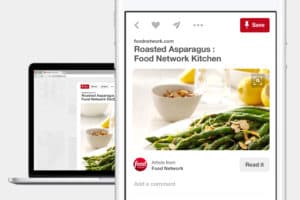 Pinterest swapped its iconic Pin It button for a mainstream Save button, and the Internet did not shut down. To the contrary, this small tweak seems to be a big hit across the community. Let's see how A/B testing convinced the social network to scrap part of its identity.
Ever since Pinterest launched in 2010, users have been bookmarking images by clicking "Pin It." As it turns out, "pinning" carries a negative connotation in some parts of the world.
In order to resonate with users outside the U.S., the social network had to revise its language to something with broader (and less suggestive) appeal.
Enter A/B Testing
According to Pinterest, "We decided to test what would happen if we swapped our Pin It button for the more utilitarian Save instead. We were amazed by just how many new Pinners started saving ideas on Pinterest, especially people from outside the U.S."
This is pretty remarkable. The social platform built its reputation on the simple, two-word phrase that eventually became a household name. And now Pin It, a part of the brand's name, is being taken away from the main functionality of the site.
It just goes to show that making your site more user-friendly is sometimes more important than maintaining a brand element, and that just because it worked at one point doesn't mean you won't have to change it down the road.
The results of Pinterest's A/B testing had a significant influence on the site's functionality, and by making that change the social network resonates with more users across the globe. Instead of alienating people, Pinterest is now a more inviting place to fuel your interests – or, should we say, save them.
What are some areas of your online marketing you might improve with A/B tests?