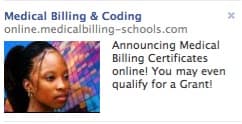 4 Pillars of Facebook Advertising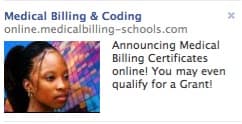 Unless you've shied away from the Facebook world completely, you've probably been exposed to your fair share of Facebook advertising. Whether or not you want to see more about country western boots is never up to you, because the social media giant always knows to serve up ads that are similar to what you've been doing online. This is exactly what makes advertising on Facebook so enticing for businesses.
To get you on your way, here are what we'd like to call the four main pillars of Facebook advertising:
Images Any image that you use (and you should be using one) has to be relevant to the product or service you'll be promoting in the advertisement. What they cannot be: political, sexual, nudity or excessive amounts of skin/cleavage, sensitive issues, shock or scare tactics, QR codes, nonexistent functionality (a play button that doesn't play), Facebook brand images, or images with more than 20% text. The 20% rule does not apply to text on the actual product.
Language When it comes to the language used in Facebook online advertising, keep it accurate and non-misleading. No unsubstantiated claims in reference to price, performance or results are allowed. Claims made in the ad must be reflected on the landing page where the ad is directed. Above all, language cannot be offensive, vulgar, profane, threatening, unlawful or libelous. Also, you may not refer to the user's race or ethnic origin, religion or philosophical belief, age, sexual orientation or sexual life, gender identity, disability or medical condition, financial status, trade union membership, or criminal record. A good rule of thumb: keep it generic enough to attract all users but targeted enough to get the right people to click on your advertisement.
Targeting If you're going to target the interests of your users, it must be done in a way that corresponds to the likes and interests related to your advertised product or service. However, there are specific rules for alcohol-related Facebook advertising, so you'll want to check facebook.com for specifics.
Landing Pages and URLs If your main goal with advertising on Facebook is to get more visitors to your website, then you'll want to choose a landing page that corresponds to your ad language. And not just slightly; Facebook will comb the URL to look for inconsistencies and reject the ad altogether if they don't match up. There are other stipulations for URLs, too. They must function properly in all browsers, must not lead to an error page or a site that's under construction, must not go to a page with pop-up ads, and may not direct to pages where downloads are automatically initiated. The most important thing to remember is that your landing page should accurately represent your advertised product or service, so check language very carefully. Even the words "free" and "complimentary" are sometimes considered different enough to result in a rejected ad on Facebook.
Following the four pillars of Facebook advertising doesn't necessarily guarantee that your ad will be approved the first time, but it will help you avoid wasting valuable minutes learning tricky guidelines. Once you get the hang of it, you'll be able to start measuring the success of your ad campaigns and determining how to proceed in the future.